The Takoradi Technical University, TTU, in a move to achieve its set goal of becoming a true world class technical university has signed a Memorandum of Understanding with Chinhoyi University of Technology, CUT, of Zimbabwe. The MoU with the 3rd ranked Zimbabwean university is to establish "relationship on academic activities between the two institutions that will strengthen mutual understanding, foster friendly co-operation, and to promote sustainable and productive academic collaboration".

The TTU-CUT learning pact is to also enable the two technology universities have "exchange between faculty, students and research of both parties in integrated learning programmes".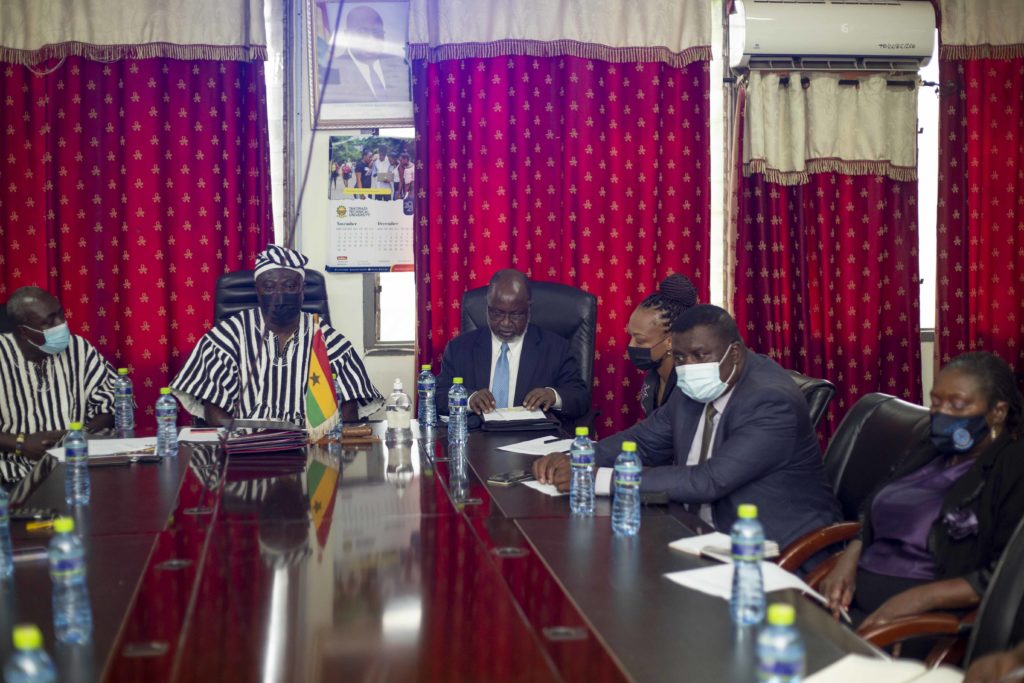 The signing of the MoU comes on the heels of a visit by a delegation from Chinhoyi University of Technology to Takoradi Technical University, led by the Vice Chancellor, Professor David Jambgwa Simbi, which follows an earlier visit by a delegation from TTU to CUT.
Speaking prior to the signing of the MoU, the Vice Chancellor of TTU, Rev. Prof. John Frank Eshun, said as much as TTU is targeting to be a world class centre in TVET education, it plans to do so by collaborating with minds on the African continent, hence the partnership with the Chinhoyi University of Technology, CUT, of Zimbabwe.
"We have partnership with other institutions outside Ghana but we decided to knock on your doors right here in Africa, so that we can share ideas on how we can partner in terms of Staff-students exchange, technology transfer and joint research projects. I am very happy that we have been able to firm up this agenda we set for ourselves with your visit here and the MoU", he said.

Rev. Prof. Eshun while expressing his satisfaction with the signed MoU further challenged faculty heads of both universities to have effective interactions to enable the MoU bear the expected fruits.
On his part, the Vice Chancellor of Chinhoyi University of Technology, Professor David Jambgwa Simbi, after leading the CUT team to sign the MoU said the partnership with TTU would help to deepen an already existing relationship between former Zimbabwean President, Robert Mugabe and Ghana. He however said this relationship is to help the two universities lead a campaign of technology transformation of their respective countries.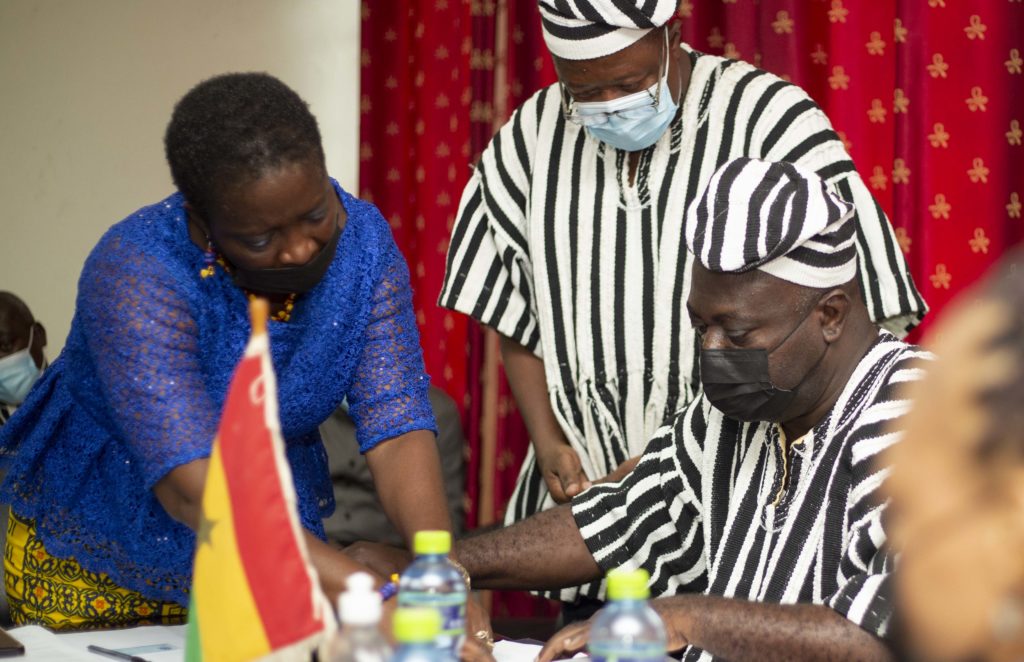 "We have always been willing to trade but trading in what? Our minds were originally drawn to just trading in natural materials instead of transforming them into the goods and services that formulate our cultural heritage. It is my believe that technology is the basis of everything but technology must be driven by a certain cultural background. So with that in mind, we thought of starting this partnership with TTU in Ghana West Africa and Zimbabwe from the south where smelting technology happened in the past and didn't come from Europe. So what we are trying to put into motion with this partnership is something that we owe our ancestors. It is in the interest of technology with small beginnings but we have big dreams. It is only by realizing these big dreams that together we should be able to walk the talk and let's make sure that what we have signed today bring results", he said.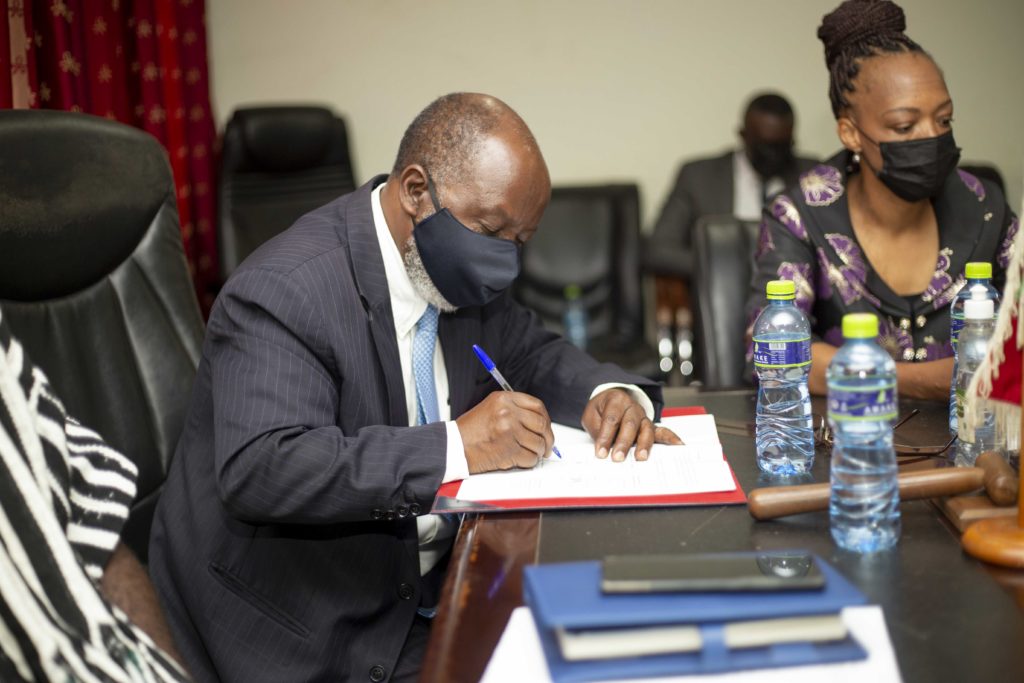 In a short presentation by the Registrar of CUT, Professor Thomas Bhebhe, said TTU's partnership with a Zimbabwean University is appropriate as Zimbabwe has 93% literacy rate and the country with the highest literacy rate in Africa. Professor Bhebhe said Chinhoyi University of Technology was established in 2001 but currently ranked number 3 out of 21 universities
"Our mandate is technology and entrepreneurship. Our graduates are the most sort after in Zimbabwe….Of the 1,115 postgraduate students, 114 are pursuing PhDs…We try to give our students practical education for a practical mind…We do not only marry from Ghana, we crave to partner with their institutions of higher learning… Takoradi Technical University fits our dream of a marriage partner for cross pollination of research, exchange programmes and intellectual ideas…TTU has Ghana's Technology Mandate, CUT has Zimbabwe's Technology Mandate, working together makes us serve Africa better", he said.

Registrar of TTU, Dr. Moses Maclean Abnory called for two or three first class students and lecturers to be selected on exchange programme immediately for a two-week programme in-line with the MoU to study and learn from each.
There were presentations from the TTU Faculty of Graduate Studies, Faculty of Engineering, Faculty of Applied Arts and Technology, Faculty of Applied Sciences, Faculty of Built and Natural Resources and the Centre for Languages and Liberal Studies.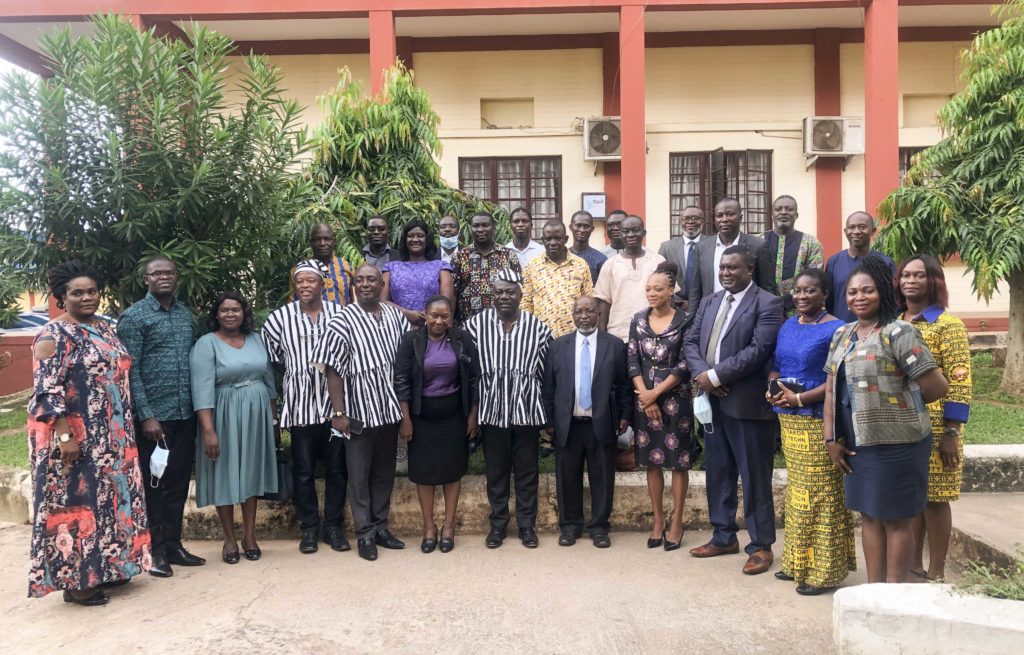 Vice Chancellor Professor David Jambgwa Simbi, on behalf of CUT presented gifts and their strategic plan to the TTU team. The CUT team was however led on a tour of various faculties of TTU.